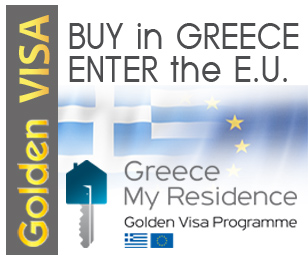 Buy in Greece Enter the EU
Click Now!
GOLDEN HOME
Real Estate Agencies Athens
Golden Home Real Estate Agencies in Athens provide real estate services to individuals and professionals for the immediate search for home, business and land. With the largest real estate network in Attica with more than 500 estate agents (brokers) and 20 years of experience, Golden Home Real Estate's goal is to help you find your dream home! Golden Home's portfolio has more than 45,000 property for sale & rent and its innovative computer system provides all the necessary information with one click! Are you looking for a home? Find it in Golden Home!
Find the ideal home
Select the location that best suits your needs. Set property size & price range. Create an inquiry. One of our consultants will contact you shortly. Our services save you time & money!
Where Housing Dreams Come True!
Select a property from Greece's largest housing database. Fill a request using our state-of-the art platform. Our designated realtor will cater to all your needs. The Golden Home team will guide you through every step. Make your dream property yours, swiftly and efficiently
A Career at Golden Home
Dynamic and pleasant working environment. Top-of-the-line property and client management software Access to Greece's largest property and client database. Constant on-the-job training. Are you up to the challenge? Call us now for an appointment!
Properties
Apartments
Studios
Offices
Retails
Let us be your vacations host!
Renting a villa in Greece is a unique holiday experience.